Message of the Dean
Message of the Dean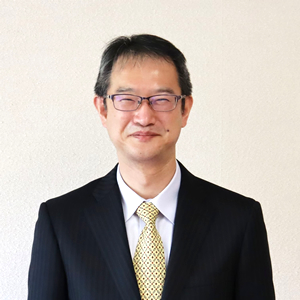 NAGAHASHI Yoshitaka Dean of The Faculty of Symbiotic Systems Science

Create your future system of science through the accumulation of thought and trial
The educational goal of the Faculty of Symbiotic Systems Science is to cultivate human resources in science and engineering with the knowledge, skills, and field application abilities to contribute to the resolution of various issues facing society in the 21st century. Students take introductory courses in mathematics, programming, physics, chemistry, biology, and earth science and then acquire knowledge and skills in their specialized fields to build a foundation for developing scientific thinking skills.

In the Faculty of Symbiotic Systems Science, faculty members in a wide range of specialized fields are engaged in education and research activities, so you can choose from a variety of research fields and try your hand at answering your interests and questions. Entering university marks the beginning of your intellectual pursuit. Aiming to understand the fundamental principles of your disciplines and discussing your work with others will help you truly comprehend what you are studying. These are the essential tools to help you realize your vision for the future. We look forward to working with you as you explore the intellectual and creative world of science, and we will support you every step of the way through all the ups and downs of your journey.
Copyright © Fukushima University. All Rights Reserved.