---
■December 17, 2021: Sendai Station West Concourse (in front of the center gate)


While the Omicron variant of covid-19 in the news, the main concourse of sendai station was so crowded on the Friday night: There were clearly more people than November 5. In the concourse, there were many people waiting for each other.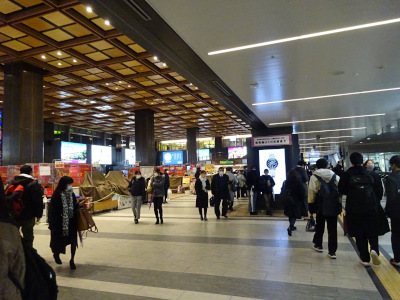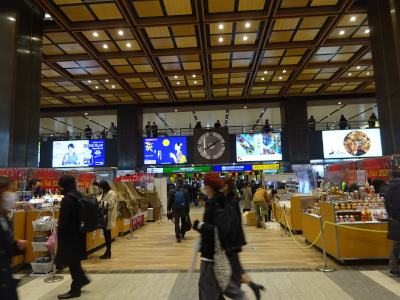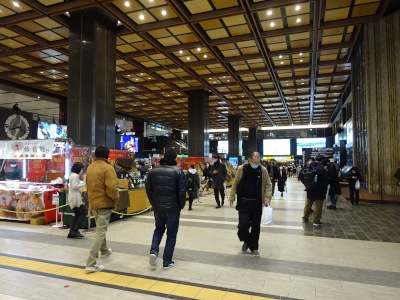 ---
■December 17, 2021: Sendai Station East and West Free Pass


The number of people passing through the East and West Free Pass was a little bit more than November 5. Maybe to watch the season's decorations around the station, some families with their small children passing through the pass in spite of night time. Although several people were sitting on the benches around the season's decoration at the pass, few people were sitting on other benches on the pass.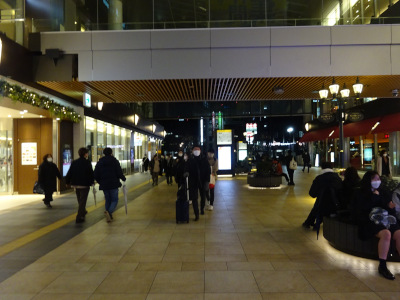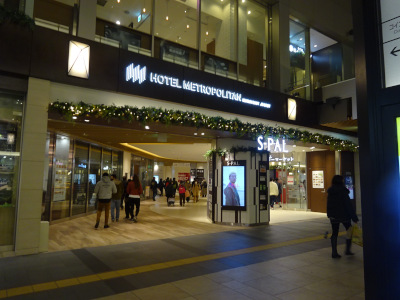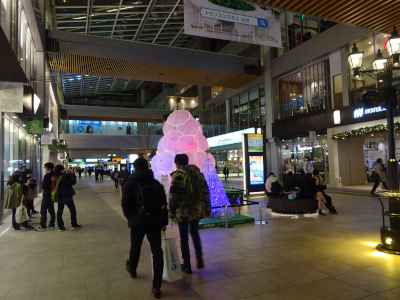 ---